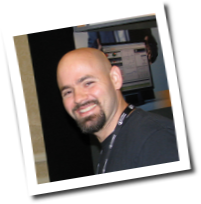 I'm the other Dan and I like Linux!
My history with Linux and TLLTS is closely related to MythTV. I started using linux back in 2003 on Fedora Core (that's what it was called at the time). Shortly after i found Fedora I found MythTV. I tried a few iterations setting everything up myself on Fedora Core and even tried it on gentoo, but I eventually went back to Fedora Core. I always had mixed results with MythTV on Fedora at that time
It was around this time I started hearing about Ubuntu. I switched to Ubuntu with the release of Hoary Hedgehog and have been Ubuntu full time on my desktop. I, ultimately, wanted to run MythTV on Ubuntu, however that wasn't that well supported at that time either.
Soon after I saw the second episode of Systm where they installed and setup KnoppMyth, I knew I had to try it out. I ran KnoppMyth for quite a while. While checking the forums one day, I came across a post by Cecil Watson, the creator and maintainer of KnoppMyth, that he was going to be interviewed on a little podcast called The Linux Link Tech Show. This did two things, it introduced me to podcasts, as well as introduced me to the Lehigh Valley Linux Users Group, where I met Pat Davila. Pat and I would routinely talk about MythTV at these LUG meetings.
In February 2009, I made my first appearance on TLLTS, during the infamous Month of Myth. It wasn't to everyones liking, but there was enough interest in a dedicated podcast around MythTV, and the MythTV Cast was born.
After a few trips to some great Linux Fests with the TLLTS Guys and some random appearances on TLLTS, they asked me to be a regular co-host.
Some other info about me...
I run Linux on all that I can. I messed around with embedded Linux for a while on the GumStix platform. I try to introduce it to people whenever I can.
I am a developer, specializing mostly in Java Enterprise development using the Spring Framework. I dabble in php, python, perl (and I mean dabble in the broadest sense of the word).
I recently started programming for Android devices. Mainly, an app, called MythFlow, I have written to stream recordings from MythTV to Android handsets.
I have a Bachelor's Degree In Computer Information Services from Bloomsburg University in Bloomsburg, PA. I also have a Master's Degree in Information Technology from Virginia Tech in Blacksburg, VA.
I am married to my wonderful wife, Stephanie, and have two beautiful daughters, Camdyn and Molly. They were born on the same day, 2 years apart, if you can believe that.
I absolutely love to cook. I am always trying out new recipes and love anything to do with the grill or smoker. You can also find me on the golf course whenever I can get out.