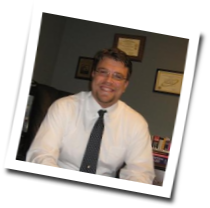 Chad Wollenberg is a Senior Network Engineer at a Community College in Southern Virginia. He specializes in Open Source and cost savings initiatives in Education and received the Technology Leadership Award in Education in late 2008. Chad writes, reads, gardens, plays music, runs and spends time with his wonderful two children and wife.
Chad Wollenberg started the Linux Basement in September of 2007 which is still currently running. The show has had many reincarnations of itself since, but holds true to it's origional mantra of promoting open source.The first 40 episodes feature music by Chad at the end of each episode. This tradition is no longer, due to the heavy editing and preparation that goes into the shows.
Chad joined TLLTS as a co-host in 2009 and periodically comes on to harass the guests.
You can email Chad at chad@linuxbasement.com
Find Chad's blog at
http://chadwollenberg.com/
Check out Linux Basement at
http://linuxbasement.com/